FRANCIACORTA'S MODERN TRADITION
Tradition at Contadi Castaldi is dynamic and as deeply indebted to its roots as it is lively and contemporary. The winery's name refers to the ancient history of the Franciacorta area: during the Middle Ages, the contadi were small counties known for their outstanding agricultural products, while the castaldi were the lords who governed those lands.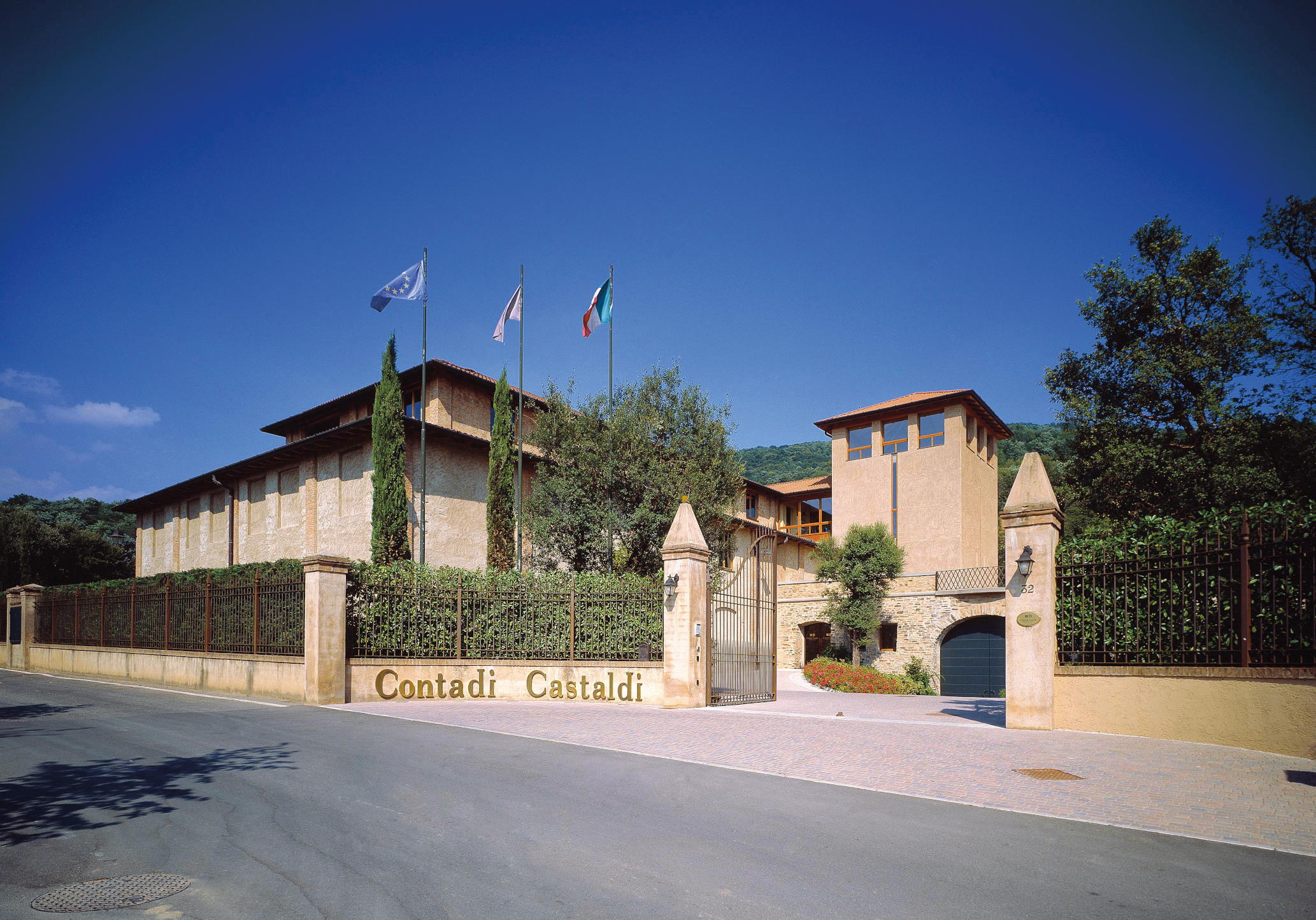 Vittorio Moretti and his wife Mariella forged a bond with this noble legacy, first by purchasing an old abandoned brickyard and the land around it. Contadi Castaldi was established in the late 80s, the fruit of an intuition and the ability to make yet another bout of daydreaming come true.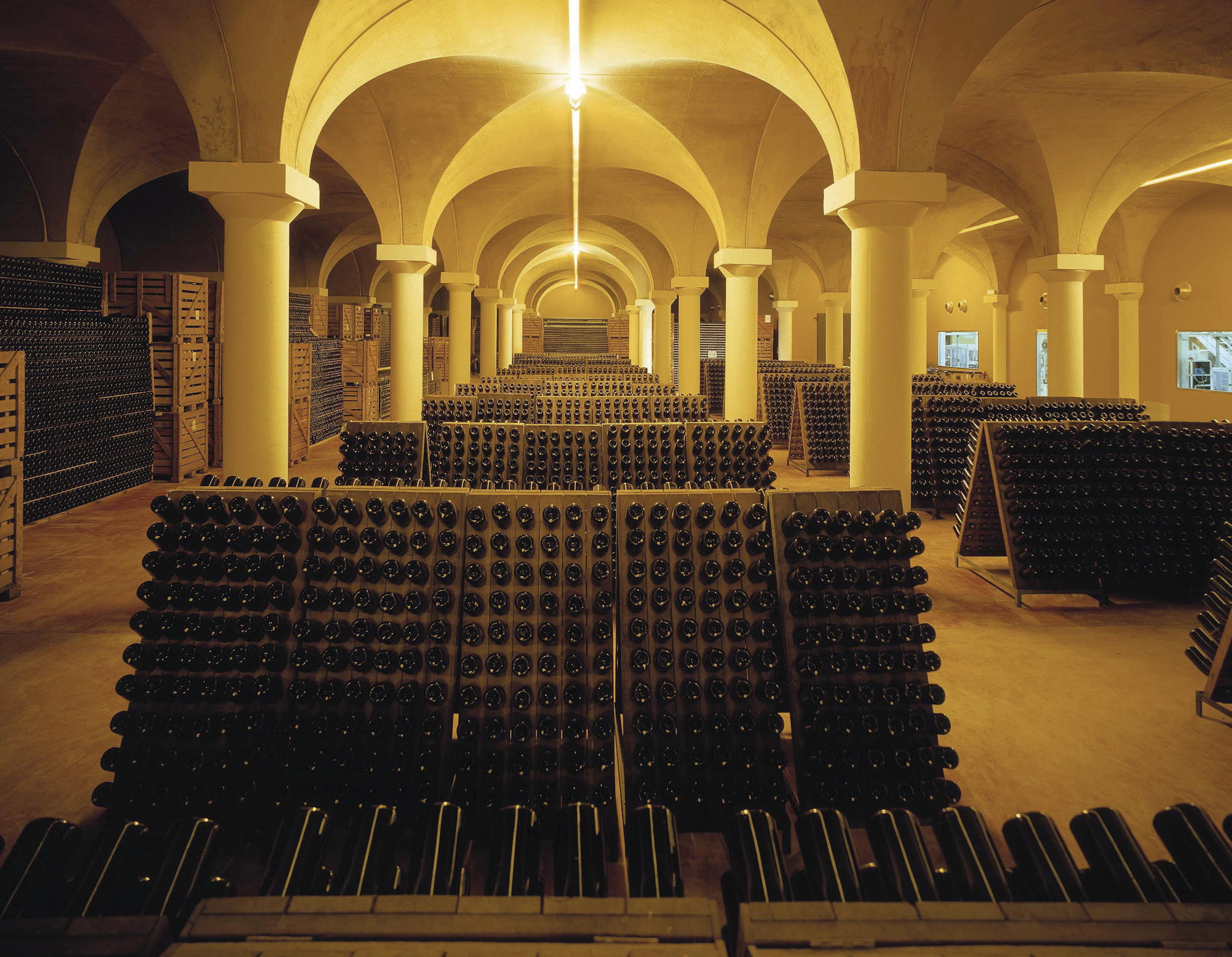 A MOSAIC OF VINEYARDS AND VINTNERS
The name of Adro appears to have several possible etymologies. Ader means a sunlit, clear, blazing hot place, while Adrusco, in the ancient language of this area, meant a vineyard-rich village.
Whatever the origin, the fact remains that Adro's land has been planted with vines since time immemorial, so much so that grape bunches are pictured in the municipal crest. The climate here is mild and temperate. Mount Alto is a barrier against the north winds as well as the fog that creeps up from the Po valley. The soils are composed of marine sedimentary rocks: lime-stone, marlstone and sandstone.
The township was the starting point for a huge soil zoning project covering all of Franciacorta, with its terroirs and varietals. The study eventually defined 92 different sub-areas over more than 100 hectares in all, distributed across the entire designation area.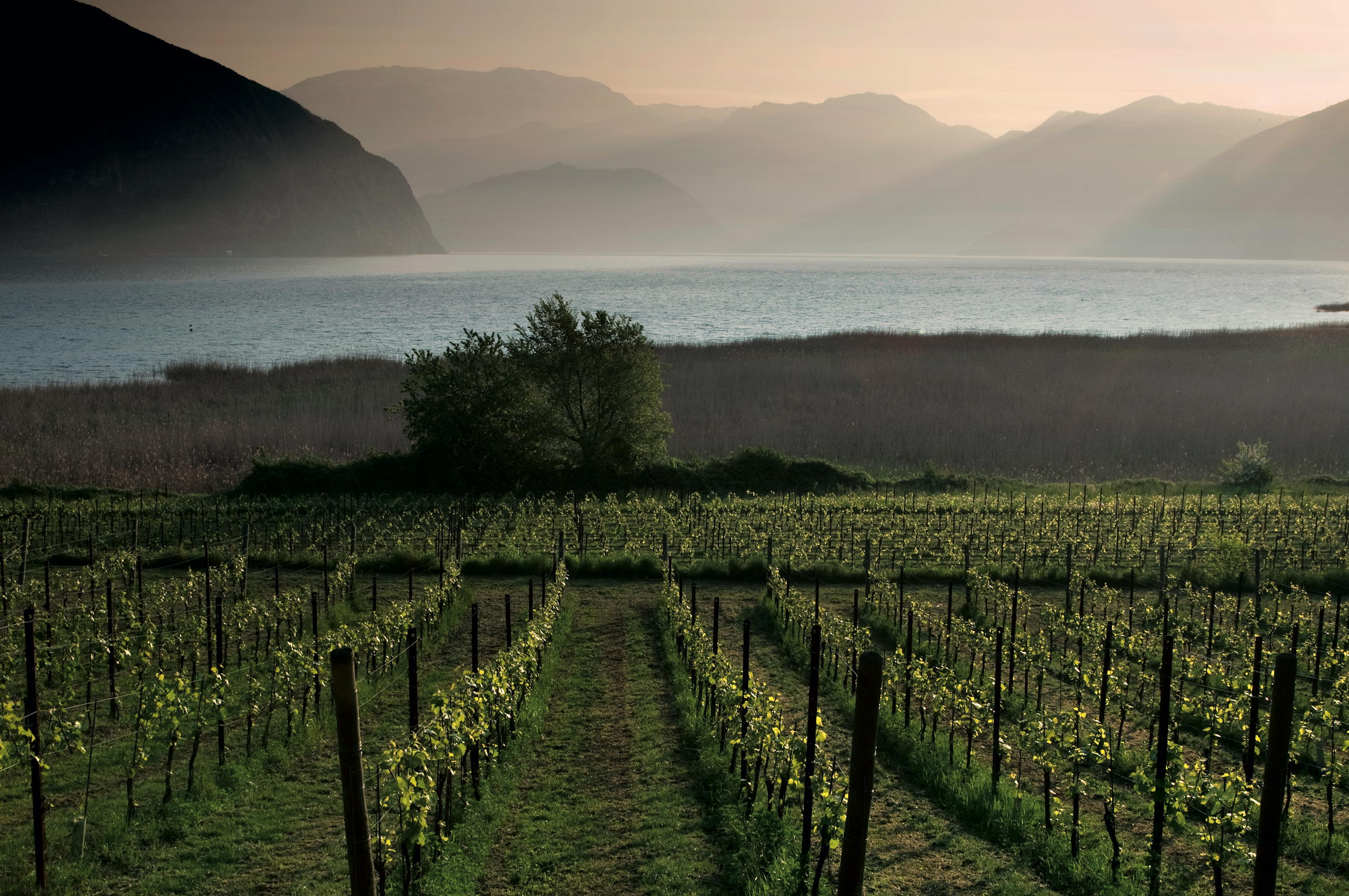 VISION, PRECISION AND FEET FIRMLY PLANTED ON THE GROUND
It is the vineyards, capable of providing a vast range of aromas and flavors, that dictate the Contadi Castaldi style. Nature's gifts are abundant, but it is the hand of man that must trans-late the immense resources it provides into wine.
Creating a cuvée is essential in order to bring out the very best from each vintage. It is the orchestra in which each individual musician plays best; the moment when all the ingredients are assembled to form the unmistakable Contadi Castaldi touch.
This is how the winery's Metodo Franciacorta wines receive their signature, consisting of balance and freshness, vision and local spirit.