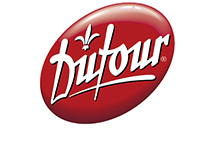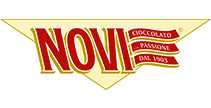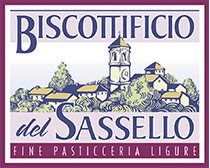 The Elah Dufour Novi Group was founded in 1982, thanks to the initiative of the entrepreneur Flavio Repetto, and is represented by four historical brands of the Italian confectionery industry:
Elah
Novi
Dufour
Baratti & Milano
We produce in Italy in the plants of Novi Ligure (Alessandria), Bra (Cuneo) and Sassello (Savona).
A little bit of history
Founded in Genoa in 1909 by Francesco Ferdinando Moliè, the brand Elah produces preparations for custards, puddings, desserts and cakes, as well as toffee candies.
In 2009 it celebrated its first 100 years of activities with the launch of new products. For the Italian families,
Elah is the real 'patisserie at home'.
The brand Dufour was founded in Genoa in 1926 by the namesake family and it produces fruit jellies (Big Frut Gelée), chocolate bonbons (Carousel), the extra-special Morabon and Selz Soda, as well as a wide range of filled candies.
The brand Novi was founded in Novi Ligure in 1903 and it produces chocolate: Grandi Nocciolati (chocolate with hazelnuts), the exclusive Fondentenero and Gran Cru Nero Nero (extra dark chocolate), the traditional Gianduja from Piedmont, Gianduiotti, the Otello pralines and the Novi spreadable chocolate cream.
Founded in Turin in 1858, the Baratti&Milano brand produces the typical specialties of the Piedmont traditional confectionery: Gianduiotti, Cremini, Cuneesi, Braidesi and Pralines with Piedmont Hazelnuts.
the Piedmont traditional confectionery: Gianduiotti, Cremini, Cuneesi, Braidesi and Pralines with Piedmont Hazelnuts.
Moreover, the company produces the classical exclusive candies 'Baratti' and fine pastries from the Liguria Appenines: Soft Amaretti and Canestrellini.
These four brands are leaders in the sectors they operate in.
In 2007, the well-known European Award on product excellence, 'European Candy Kettle Award', was assigned to the Elah Dufour Group.
The Group is lead by the President Flavio Repetto, Chavalier of Work, and by the MD Guido Repetto.
The Group's philosophy
The Group's mission is to produce high quality products, in respect of tradition, to a fair price.
All raw materials are accurately selected at the source and undergo strict controls once they arrive at our plants: cocoa beans, hazelnuts, almonds, milk, sugars, fruit juices, arabic gum.
The same is operated with regard to the final products.
We know what we buy and whether or not it complies with the required high quality standards. Our customers can rest assured, that by buying our products they are buying a 360° guaranteed quality.