A LOOK AT THE FUTURE OF VERNACCIA
Teruzzi was established in 1974 in a beautiful place of incomparable interest: San Gimignano, also known as the Manhattan of the Middle Ages because of its profusion of towers. The winery's inspiration has always been modern, in search of the most innovative solutions to produce the best possible wines. A challenging quest initiated by its founder, whose name it bears, a vintner by passion but an engineer by profession, and now pursued by the Moretti family. Innovation, respect for the terroir and the Tuscan vinicultural traditions: such are the winery's keywords, which mark the continuity between past, present and future. The bond with its place of origin is powerful, yet dynamic, rooted in history even as it looks ahead to its contemporary valorization. The unfolding of a journey that aims at exalting the heritage of nobility and personality of San Gimignano, along with its most precious resource: Vernaccia.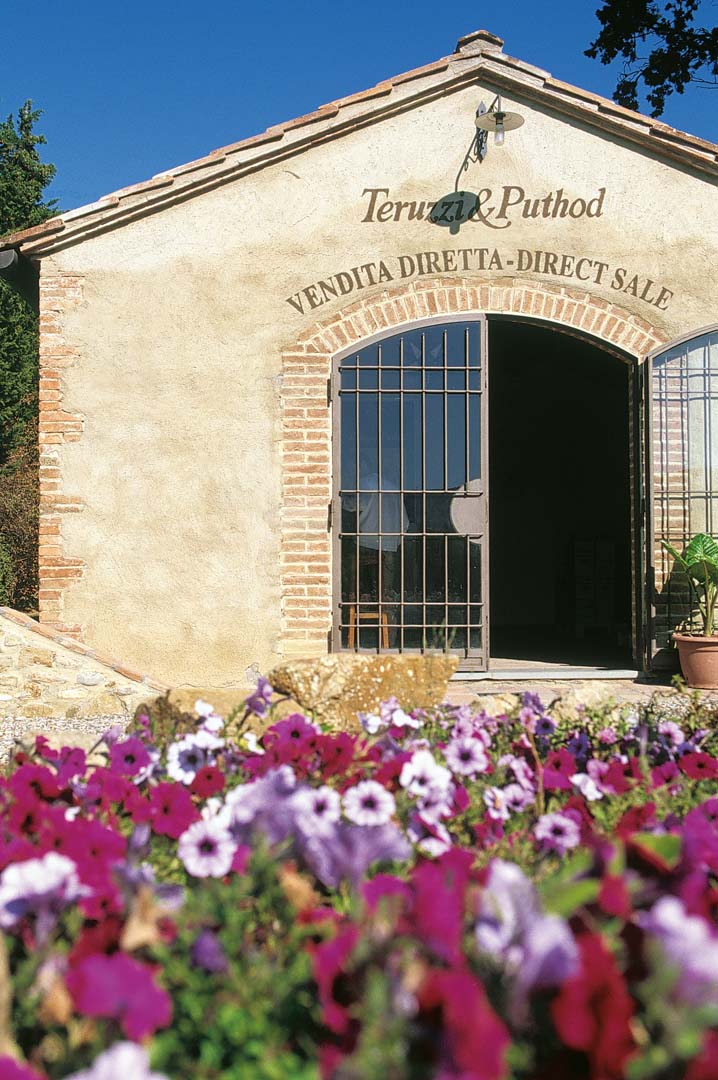 FOUR VARIATIONS, ONE COMMON DENOMINATOR: SAN GIMIGNANO
The estate encompasses an area of 180 hectares in total – 96 under vines, of which 62 devoted to
Vernaccia. Teruzzi is accordingly the largest producer of San Gimignano's flagship wine. The boundaries of the designation area are all contained within the municipality, like a jewel chest enshrining an essentially homogeneous viticultural area. It is characterized by marine soils of Pliocene origin, consisting of yellow sand and clay, yet capable of developing its rolling profile into differences and variations of the
same, which comprise a complex map. A kaleidoscope of zones, subzones, parcels and vineyards
that end up marking each wine indelibly, also thanks to a grape varietal - Vernaccia - with
a rare ability to "detect" differences from soil to soil. Then there's the climate, favorably influenced
by the proximity of the Tyrrhenian sea, just 60 kilometers away. The Teruzzi estate consists of 4 large plots: Casetta, Racciano, Montegonfoli, Ponte Rondolino. They ensure diversity in terms of soils, elevations, gradients, microclimates, as well as many options in view of the best possible result.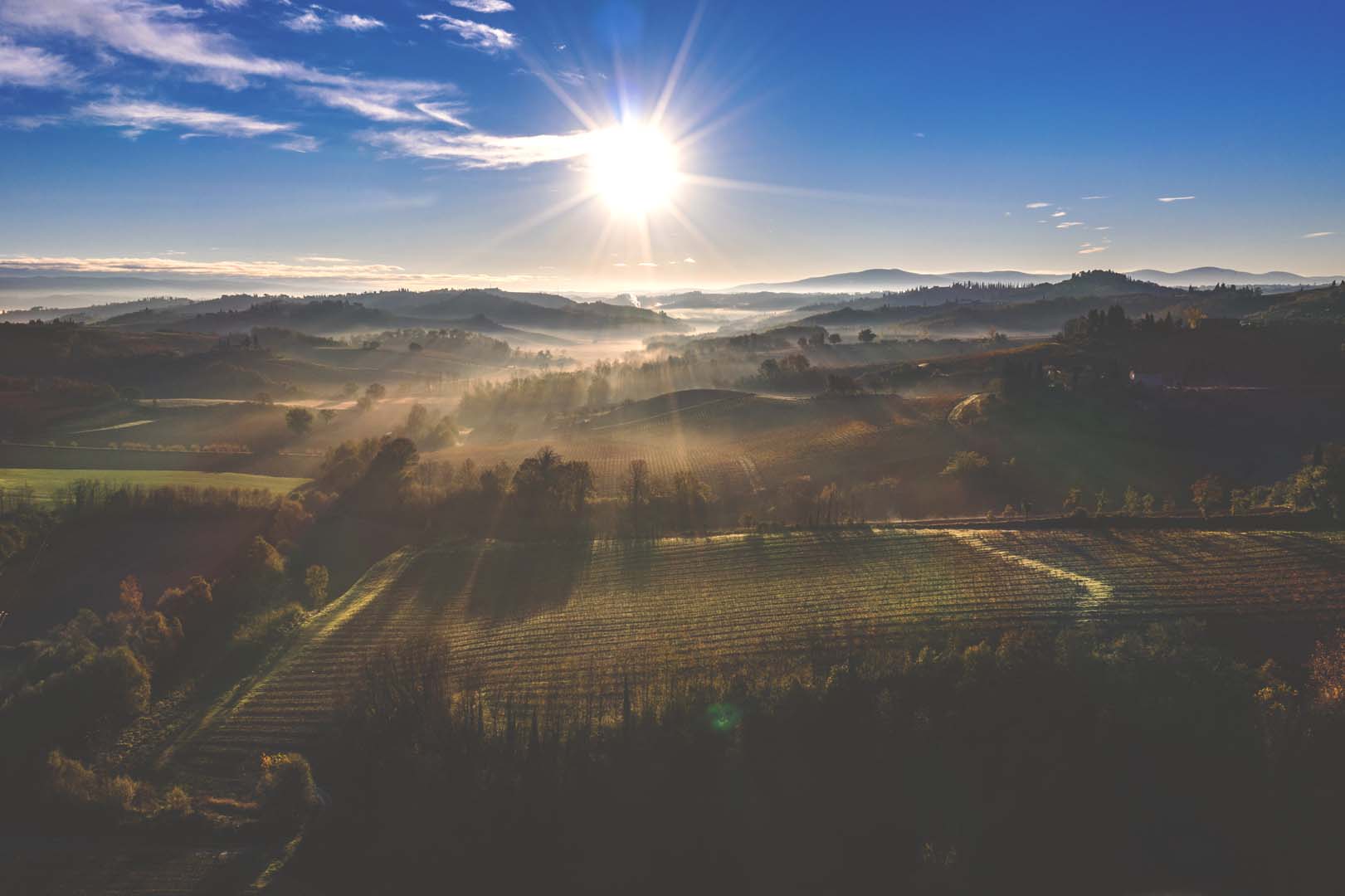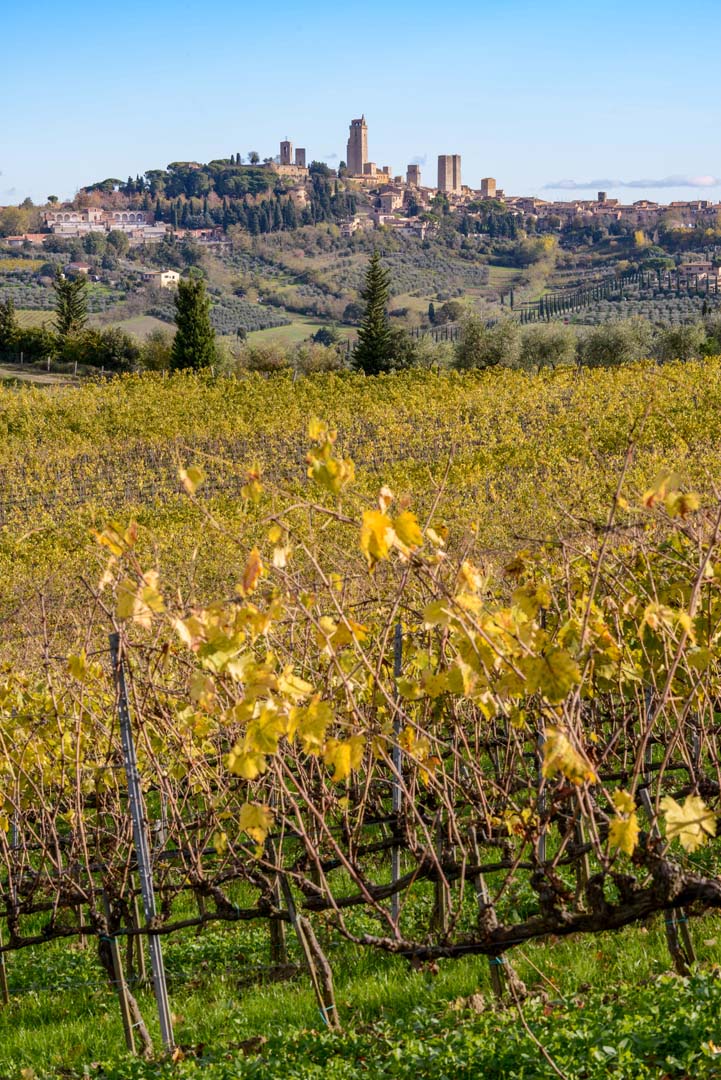 STATE OF THE ART AND PERSONALITY IN THE GLASS
Following and directing winemaking according to the characteristics of the grapes, leveraging on local differences and trying to create the best possible combination of all this in the bottle: this is Teruzzi's mission and drive to impart to its wines an original style, amenable to the terroir and the vintages, but equal only to itself. Innovation has always been the hallmark of the business, ever since its foundation. Its pioneering role, the research into cutting-edge technologies, the rigor and the clearly defined style go
hand in hand with the development of personal, authentic, flavorful wines that reflect the characteristics of their place of origin.